Film & Video
Richard Wright Film and Video courses teach the fundamentals of shooting, editing, and writing for film and video productions in a variety of genre, including basic documentary and narrative productions. With a focus on hands-on experience emphasizing aesthetics, creativity, and technical expertise, the goal is for students to develop the ability to capture great video images and audio, and to be able to edit those two elements together to tell a story.
Music
Music is an integral part of the rich fabric of our lives, and music education helps students to weave the patterns of that fabric and share it with others through opportunities in performance, both vocal and instrumental, as well as production. The contribution of music to the intellectual development of children is evident in compelling scientific research. Skills learned through the discipline of music transfer into other areas of learning and greatly enhance cognitive and communication skills, abstract reasoning, self-determination and diligence. Through the rich music program at Richard Wright, students have multiple ways to explore and express their own unique styles, collaborate with others, while learning to appreciate the music of other cultures and genres throughout history, thereby enriching their own musical experiences and expanding their horizons.
Art & Design
Art and Design are fundamental to human existence and predates written language. Each involves a different way of thinking, instrumental in the creative problem solving processes in human evolution and development, and still needed in today's world. The ability to further develop art and design skills both in function and form, provides students with a creative means for expression, communication, planning, and problem solving on personal and professional levels.
Journalism
The benefits of scholastic journalism have been widely research and publicized. Data shows that students who participate in high school journalism courses do better on testing and college language arts courses. Journalism helps develop and strengthen essential literacy skills – reading, writing, research, communication, analytical and critical thinking. Richard Wright students apply those skills while learning about news, media, and digital literacy.
With a focus on journalism, Richard Wright students are also provided with authentic project-based, hands-on learning opportunities to practice professionalism, ethics, leadership, collaboration and teamwork, as well as civic and community engagement. They become active listeners with objectivity, engaged in critical thinking, communicating with others through a variety of medium and on various platforms. Students take on many roles, collaborating to deliver meaningful content with creativity, effectively communicating, educating, and informing all members of the community. The invaluable experience students receive through the application of these skills prepares them for college and career opportunities in any field, and not only makes for a better student, but a more thoughtful, responsible, and accountable citizen of the world.
Dance
The RWPCS Dance Program is designed to develop personal and artistic awareness in students. Dance students will receive high-quality instruction in the areas of classical ballet, modern dance, improv, and theatre production. Students are also required to participate in performances and presentations throughout the year to showcase learned skills. Education in the arts instills personal discipline and drive, which are skills that are essential to success in all areas of life. Any student that takes part in the Richard Wright Dance Program is not only receiving a high-quality dance education but tools that will equip them to be successful in their future endeavors.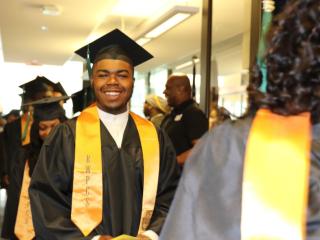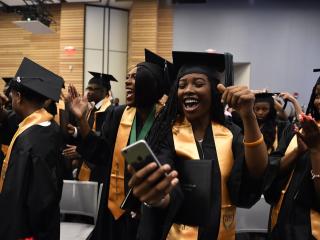 School Course Catalog
RWPCS provides a strong academically enriching and rigorous program that meets the needs of all of its students while impacting the community in a positive manner. Please find the RWPCS Course Catalog here.