Our Schools
The mission of Richard Wright Public Charter Schools for Journalism and Media Arts is to transform students in grades 8-12 into well-versed media contributors by providing a student-centered environment that connects them to the classics and modern languages and a curriculum focused on strong writing skills and vocabulary.
Richard Wright provides rich, balanced, and diverse opportunities to all students, supporting the mission and vision of the schools, fostering intellectual, cultural, social growth, and promoting physical health and wellness. Students participate in various clubs, sports, activities, events, and trips that encourage students to utilize mental and physical practical application of concepts, skills, and processes they are continually learning both in and beyond the classroom.
From professional organizations in the media industry, distinguished colleges and national educational associations, visiting artists and journalists, to an end of the year multimedia gala event, RWPCS continually provides unique opportunities for its students to enhance, supplement, and stimulate each student's life holistically.
The innovative programs and practices executed with consistency and efficacy by a dedicated, caring, and hardworking staff builds a working, learning environment that fosters creativity and exploration which students are excited to be a part of, the results demonstrated in a myriad of ways. Richard Wright aims to fortify its young people with the resounding impact of the education, to transform their lives and those around them, and uphold the vision of "re-writing the future, one student at a time."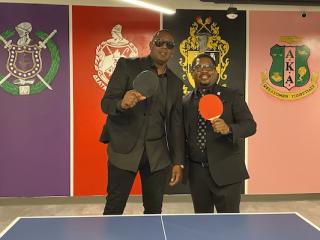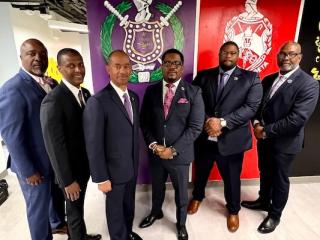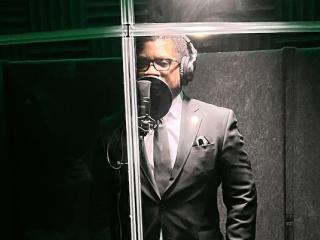 CEO Corner
Welcome to Richard Wright Public Charter Schools for Journalism and Media Arts
I am honored and humbled to be Founder and Chief Executive Officer of the Richard Wright Public Charter Schools, an institution that embraces the rich heritage of Washington, DC and the bright future of all of the city's students and residents. The Founders and the Board of Trustees of our organization are thrilled to have public schools that will draw students to a superior learning environment to become a community of academic scholars forging a shared identity which will produce an array of future leaders for the 21st century.
Richard Wright Public Charter Schools is an intellectual center located in the heart of our great city. Our stellar administrators, faculty, staff, parents and community partners will be working to increase reading literacy, enhance academic rigor, expand academic research across all academic disciplines and create media contributors. Our students will benefit from their experiences in and out of the classroom as well as around the city and throughout the United States. We will work diligently to become one of the most active and service-oriented public schools in our great nation.
As the only public high schools in the District of Columbia or the surrounding area to offer journalism and media arts as a whole school concept, Richard Wright Public Charter Schools will also offer an academically challenging course of study in the content areas of math and science.
At Richard Wright Public Charter Schools, we are proud of the challenge of building a long lasting academic legacy. Those who will graduate from Richard Wright Public Charter Schools will have benefited from the knowledge, ideals, and experiences received from our institution which we believe will make a very strong impact on the community as a whole.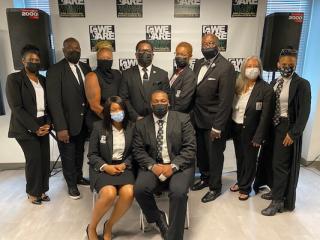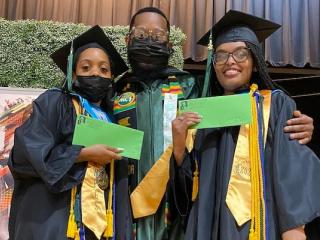 School Leadership
Members of the RWPCS Management Team have worked together at other establishments with great records of success, commitment and dedication needed for educating students of Washington, D.C. The group believes that academic rigor should be offered and expected at every institution of learning.
Dr. Marco Clark – Founder & CEO
Dr. Marco Clark is a well-respected educator, forward thinking innovator, exemplary author, polarizing public speaker, and veteran in the world of urban education. Dr. Clark currently serves as the Founder and Chief Executive Officer of the Richard Wright Public Charter Schools for Journalism and Media Arts in Washington, D.C. In addition to his work as Founder and CEO, he is Chairman of "Man the Block," an organization focused on providing safe passage for students to and from school.
Dr. Clark serves on the Board of Trustees for the Beta Psi 1923 Foundation. Dr. Clark continues to be an advocate for various youth groups, civic organizations, and other nonprofit organizations focused on restoring trust in public school education.
At age 10, Dr. Clark became a spelling bee champion. Ironically by age 11, a guidance counselor labeled Dr. Clark as a functional illiterate. This label disrupted his educational journey for many years. However, it was that label that eventually sparked Dr. Clark's fight against illiteracy and the need for student development and worldwide advocacy. Through the unwavering support of his parents, Dr. Clark was able to make it through high school and go on to Clark Atlanta University, where he met a professor, Dr. Johnny L. Wilson, who recognized his potential, believed in him, and helped him shape his educational path and platform for the years to come. After receiving his Bachelor of Arts degree in Political Science with a minor in Secondary Education from Clark Atlanta University, Dr. Clark went on to earn a Master's degree in Special Education from Coppin State University, a Master's degree in Education Administration from Goucher College, and a Doctorate in Higher Education from Morgan State University. By the age of 34, almost 25 years after being labeled as a functional illiterate, Dr. Clark emerged as a noted educator and scholar.
Dr. Clark has been featured in JET magazine, The Huffington Post, and The New York Times discussing his battles with reading as a youth and his educational reform efforts to fight against world illiteracy and community issues throughout the country.
Many political figures have acknowledged Dr. Clark's ability to offer a fresh mix of traditional and contemporary approaches to motivating troubled youth and mobilizing communities. Historical icon, the late Congressman John Lewis (Democrat for the 8th District of Georgia) exhorted Dr. Clark's unique ability to identify with students sparking their desire to achieve.
Dr. Clark has received numerous awards and appeared on hundreds of talk shows, as well as serving as keynote speaker in various venues across the country. Dr. Clark also serves as the Education Contributor for Patty Jackson's Re-Wind Show on WDAS 105.3 FM, Philadelphia. Dr. Marco Clark is a proud member of Omega Psi Phi Fraternity, Inc. and a continued advocate for educational and social change. His motto is "You can't beat a person who is determined to win."
Executive Leadership
Dr. Marco Clark – Chief Executive Officer
marco.clark@richardwrightpcs.org
Alisha Roberts-Funderburk – Chief of Operations
alisha.roberts@richardwrightpcs.org
Michelle Santos – Chief Creative Officer
msantos@richardwrightpcs.org
LaMarge Wyatt – Chief Academic Officer
lwyatt@richardwrightpcs.org
Carolyn Young-Folk – Chief of Staff
cyoung@richardwrightpcs.org
Leia Harris – Director of Guidance and Assessments
leia.harris@richardwrightpcs.org
Randi Thomas Glover – Parent & Community Liaison Director
rglover@richardwrightpcs.org
Helen Compton-Harris – Director of Outreach, Planning and Development
hcompton-harris@richardwrightpcs.org
Kevin Parson – Director of Student Support
kparsons@richardwrightpcs.org
School Leadership
Danzell Bussey – Assistant Academy Director for ROXIE
dbussey@richardwrightpcs.org
Valeria Rodriguez – Assistant Director of Student Support
vrodriguez@richardwrightpcs.org
Darryl Singleton – Upper School Dean of Students
dsingleton@richardwrightpcs.org
Cheryl Mayfield – Lower School Dean of Students
cmayfield@richardwrightpcs.org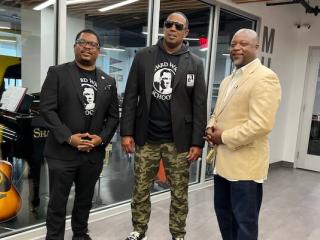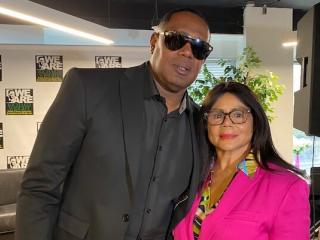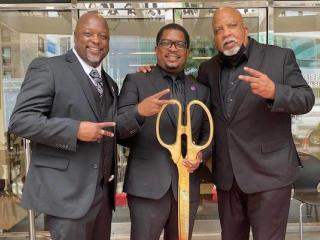 Board of Trustees
The Richard Wright Public Charter Schools Board of Trustees, in accordance with the terms of its charter, will be responsible for the supervision and control of the school. The primary roles and responsibilities of the Board of Trustees will be to provide governance to ensure that all of our schools' programs and operations are legally and ethically bound to its mission, faithful to the terms of its charter, including compliance with all statutory and regulatory requirements, and fiscally-solvent and otherwise viable.
Derwin Ross – Chairman of the Board
Born in Washington, DC, Mr. Ross is a product of the DC Public Schools attending Eastern Senior High and later matriculated to Clark Atlanta University, graduating with a B.S. in Political Science with a minor in Business Administration & Management.
Prior to entering the corporate arena, he served as a Regional Program Manager with the NAACP, overseeing a regional mentoring program in collaboration with the Department of Justice. He also led successful campaigns to significantly increase the Association's support from various key stakeholders, including faith organizations, fraternities, sororities, major record labels, civil rights, and progressive organizations.
Mr. Ross is the CEO and co-founder of Cornerstone Government Services (CGS), a government contracting company that provides Program & Project Management, IT Management Consulting, and Construction and Facility Management Services to federal, state, and local governments. Mr. Ross provides vision and leadership, guiding Cornerstone Government Services in applying proven and effective solutions for its clients.
In the federal market space, Mr. Ross is an experienced leader with a reputation for meeting the most challenging organizational goals and objectives. He maintains key relationships with various federal officers and agency liaisons.
Mr. Ross's community activities include serving with Phi Beta Sigma Fraternity, Inc., Clark Atlanta University Alumni Association, NAACP, Boys & Girls Club of America, United Way, National Contract Management Association, and Trustee at the Spirit of the Living God Baptist Church.
His tenure as a mentor on this board is part of his way of giving back to the D.C. public school system and the community in which he was raised.
Board of Trustee
Wayne Eley - Vice Chair/Treasurer
Essie Charles - Parent Outreach
Gregory Adams, Sr.
Troy Priest, Esq.
Marcia L. Dyson
Michael Eric Dyson
Percy "Master P" Miller
Carla Holly
Obi Holly
Chris Fratta
Leonard Upson
Jelani D. James, Esq.
Reverend Melvin Milton Maxwell
Kysha Biscoe - Parent/Secretary
Dr. Marco Clark - Ex Officio
Employment
RWPCS posts jobs at www.indeed.com. Please follow the protocols to apply.
Salary Range
All staff members are assigned to their specific work area based on academic credentialing and work experience. All teachers fall under the requirements of the federal mandate of No Child Left Behind. Each teacher is required to meet the standards of a highly qualified teacher by either degree and/or the Praxis examination.
Please find the SY23-24 Salary Teacher Range:
Base Salary | SY23-24 Salary Range
Minimum
Maximum
Average
$45,000
$90,000
$67,000
Total No. of teachers: 25