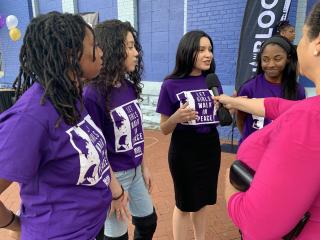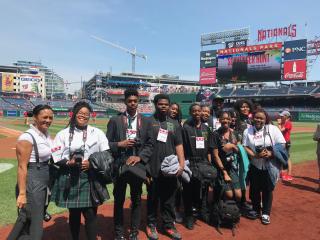 JOURNALISM
The benefits of scholastic journalism have been widely research and publicized. Data shows that students who participate in high school journalism courses do better on testing and college language arts courses. Journalism helps develop and strengthen essential literacy skills – reading, writing, research, communication, analytical and critical thinking. Richard Wright students apply those skills while learning about news, media, and digital literacy.
With a focus on journalism, Richard Wright students are also provided with authentic project-based, hands-on learning opportunities to practice professionalism, ethics, leadership, collaboration and teamwork, as well as civic and community engagement. They become active listeners with objectivity, engaged in critical thinking, communicating with others through a variety of medium and on various platforms. Students take on many roles, collaborating to deliver meaningful content with creativity, effectively communicating, educating, and informing all members of the community. The invaluable experience students receive through the application of these skills prepares them for college and career opportunities in any field, and not only makes for a better student, but a more thoughtful, responsible, and accountable citizen of the world.
Intro to Journalism
Through this foundation journalism course, students build practical writing skills on how to develop an effective lead, the inverted triangle, the 5 W's and H, interviewing skills, and the different forms of journalistic writing. The class is focused on engaging students to be better writers, readers, and researchers to support and enhance skills they will continue to build upon through the other journalism and media arts classes offered later in the curriculum.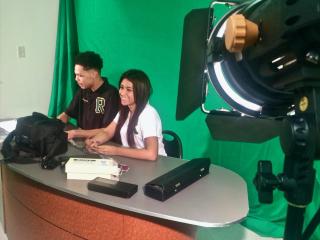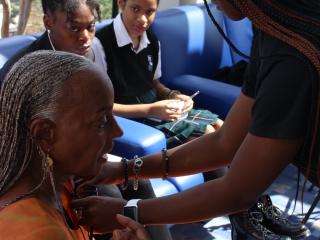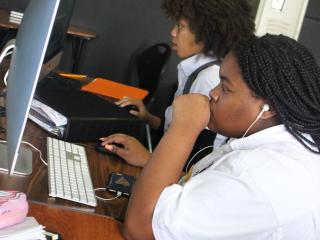 Journalism II
In this newswriting and reporting journalism course, student reporters and editors-in-training, continue to build practical writing skills through multiple platforms. Students develop a nose for news, persistence, resourcefulness, a good memory and the physical stamina for gathering facts, covering stories, and meeting deadlines. Students create a cumulative student-produced end product reflecting school content, i.e. "THE WRIGHT PAGES" newsletter.
Advanced Journalism
Journalism students are provided with numerous opportunities for real-world application of research, writing, reporting, interviewing, editing, and producing skills for the bi-weekly newscast produced by Wright Now News (WNN). With a focus on broadcast journalism, students work in a fast-paced environment, meeting multiple deadlines, taking on roles as producer, news reporter, anchor, videographer, video editor, and production manager, to professionally produce a highly informative and creatively entertaining newscast covering local, national, and global news. Segments produced call for coverage of numerous off campus events, meeting and interviewing many notable individuals in various fields. The work is viewed on numerous platforms and provides students with a high caliber portfolio of work that serve as a strong foundation for future endeavors.