Enrollment for SY2021-2022
Thank you for your interest in Richard Wright Public Charter Schools for Journalism and Media Art (RWPCS). Richard Wright Public Charter Schools is a public school free of charge serving students who reside in the District of Columbia.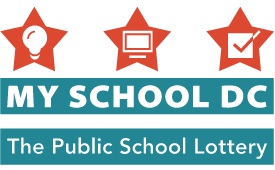 For this upcoming 2021-2022 School Year, Richard Wright Public Charter Schools is a participant in the city-wide "Common Application and Common Lottery" for DCPS and most DC Public Charter Schools. Our application period for SY2021-2022 becomes available December 14, 2021 for Grades 8 through 12. Parents residing in the District of Columbia wishing to enroll their child in grade 8, 9, 10, 11, and 12 at Richard Wright Public Charter Schools must complete an application at www.MySchoolDC.org.
You will need to log in to your account at www.MySchoolDC.org to see your lottery results – or check your email if you provided an email address. If you were matched with RWPCS through the lottery, you must accept your space by completing the New Student Admission Documents via the link below, as well as present Proof of Residency by May 3, 2021. To accept your space you must submit ALL required enrollment forms and proved DC Residency.
If you fail to complete the mandated documents, inclusive of providing DC Residency by the city-wide deadline of May 3, 2021, your child may be subject to becoming waitlisted.
Admissions appointments and walk-ins are accepted 9am to 2pm Monday - Friday with Ms. Sheler. Please contact Ms Sheler for Admissions at 202.388.1011 or via email at ksheler@richardwrightpcs.org, Monday-Friday from 9am to 2pm.
To be enrolled in any DC public school, a parent/primary caregiver must show original documents as proof of DC residency for each student assigned to or wishing to attend a traditional public or public charter school in the District.
Please have your documents ready to upload BEFORE starting an enrollment form.
One of the following items is accepted to establish DC residency:
A pay stub;
Supplemental Security Income annual benefits notification;
A copy of Form D40 certified by the DC Office of Tax and  Revenue;
Military Housing Order;
An embassy letter;
Proof that a child is a ward of the District of Columbia, in the form of a Court Order; and
Proof of financial assistance from the DC Government, in the form of either a:

Temporary Assistance for Needy Families (TANF) verification of income notice or recertification approval letter;
Medicaid approval letter or recertification letter;
Housing assistance letter from a housing shelter, including contact name and phone number or a letter from the Housing Authority; or
Proof of receipt of financial assistance from another DC Government program.
If none of the above items are available to verify residency, two of the following items are required:
Unexpired DC motor vehicle registration;
Unexpired lease or rental agreement with separate proof of payment;
Unexpired DC motor vehicle operator's permit or other official non-driver identification; and
One utility bill (only gas, electric and water bills acceptable) with separate proof of payment.
Enrollment Forms:
DC Residency Requirements
All students enrolled in public schools in the District of Columbia (DCPS and charter)must provide proof of residency in the District. Residency verification usually takes place upon enrollment at the school. In addition, students who are matched through the My School DC lottery or offered a space off a waitlist to a DCPS school because of an address-based preference (in-boundary or proximity) must prove residency at the specific address used to determine the preference. In some cases, non-residents may attend DC public schools, but they must pay tuition after meeting established criteria. In addition, in order for non-residents to attend a public school, that school may not have any residents on its waiting list. Residency requirements are established by the Office of the State Superintendent for Education(OSSE) and are processed by schools, not by My School DC.
A bona fide DC resident is defined as a person that has established a physical presence in the District of Columbia. To verify residency, the student's parent/guardian completes a DC Residency Verification Form and presents documents showing their address. The parent/guardian must enroll that student in person, at the school, and the parent/guardian must be the individual listed on the residency documents.
Non-District Residents Wishing to Apply
Non-District residents wishing to enroll at Richard Wright Public Charter Schools will need to follow the same protocols for D.C. residents and pay tuition. Richard Wright Public Charter Schools' tuition will equal the per-pupil allocations provided by the Uniform Per Student Funding Formula during each fiscal school year.
"Enrollment Saturday" TBA
Richard Wright Public Charter Schools will be open to collect Enrollment Documents from new and returning families will be announced soon! Please take advantage of this date to complete and provide mandated documents for enrollment.
Remember: The common enrollment deadline for school year 2021-2022 is May 3, 2021.
Any questions please contact Kara Sheler – Admissions Coordinator at 202.388.1011 ext 120.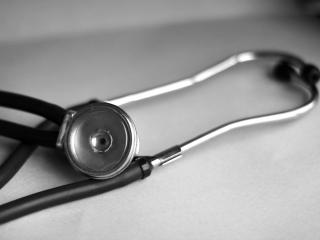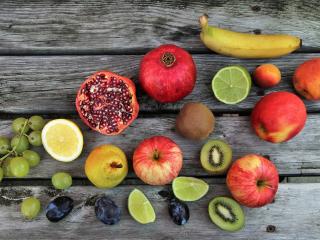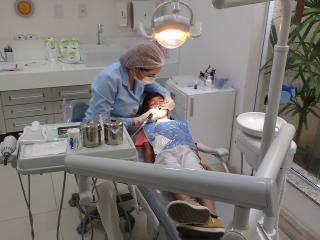 Annual Health and Dental Forms
All District of Columbia students Grades Pre-K to 12 must submit health and dental certificates. This District of Columbia Universal Health Certificate (DCUHC) will be used for entry into Child Care Facilities, Head Start and DC public, private and parochial schools. Exception: It cannot be used to replace EPSDT forms or the Department of Health Oral Health Assessment Form. The DCUHC was developed by the DC Department of Health and follows the American Academy of Pediatrics (AAP) guidelines for child and adolescent preventive health care; from birth to 21 years of age. This form is a confidential document, consistent with the requirements of the Health Insurance Portability and Accountability Act of 1996 (HIPAA) for health providers, and the Family Educational Rights and Privacy Act of 1974 (FERPA) for educational institutions.
Mandated Forms:
DC Universal Health Form and DC Oral Health Form
Medication and Medical Procedure Treatment Plan
SY19/20 Dietary Accommodation Request Form