Bell Schedule 2022-2023
School Hours - 8:30am - 3:30pm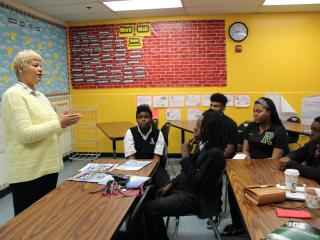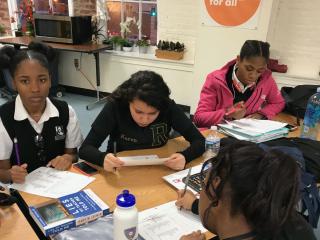 Academic Calendar
Important Calendar Dates for School Year 2022-2023
May 2023
| | | |
| --- | --- | --- |
| May 26 | - | Class of 2023 Graduation |
| May 29 | - | Memorial Day - School Closed |
June 2023
| | | |
| --- | --- | --- |
| Jun 5-7 | - | PARCC Testing 8th & 9th Grades |
| Jun 6 | - | Step Up Promotional Program (8th & 9th Grades) |
| Jun 8 | - | Makeup Exams |
| Jun 8 | - | 4th Quarter Ends |
| Jun 9 | - | Last Day of School for Students |
| Jun 10 | - | Annual Sundresses, Sneakers, & Stogies Fundraiser |
| Jun 14 | - | Summer School Beginss |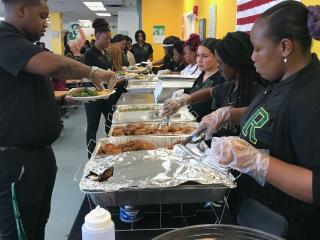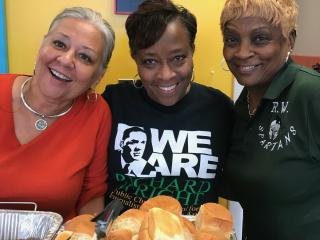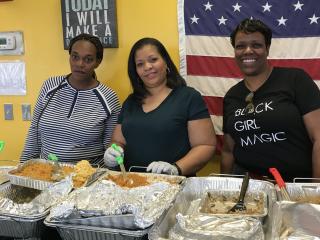 School Meals
Richard Wright PCS participates in the National School Breakfast and Lunch Program. For the 2022-2023 school year, Richard Wright will provide free meals for all students via the Seamless Summer Option (SSO). Breakfast and Lunch are offered free to all students. RWPCS and the school vendor Top Spanish will strive to serve quality food exceeding the requirements of the Healthy School Act of 2010.
RWPCS is a Community Eligibility Provision (CEP) School. CEP is a non-pricing meal service option for schools and school districts in low-income areas. CEP allows the nation's highest-poverty schools and districts to serve breakfast and lunch at no cost to all enrolled students without collecting household applications.
2022-2023 Meals
RWPCS Monthly Meal calendars for Breakfast and Lunch are available .
Healthy Schools Act 2011
Healthy Schools Act Legislation
In May of 2010, the DC City Council passed the Healthy Schools Act of 2010 (B18-0564). This legislation is a comprehensive law to ensure that schools are a healthy place for all students. The Healthy Schools Act covers topics including nutrition, health education, physical education and physical activity, Farm-to-School programs, school gardens and other wellness topics.
School Programs
The DC City Council tasked the Office of the State Superintendent (OSSE), Wellness and Nutrition Services Division (WNS) with implementing much of this important legislation. The HSA applies to all public and public charter schools in the District of Columbia. The focus of this legislation is to promote and provide more nutritious meals for DC students. Additional funding is provided to schools for breakfast and lunch meals served that meet certain nutritional and serving requirements as outlined in the Act. Additionally, the act requires that all students receive breakfast at no charge and meet certain requirements for competitive foods. All of these provisions and the claims reimbursement process are administered by the WNS School Programs team.
Please find the Healthy Schools Act 2011 in detail HERE.
USDA Nondiscrimination Statement
In accordance with federal civil rights law and U.S. Department of Agriculture (USDA) civil rights regulations and policies, this institution is prohibited from discriminating on the basis of race, color, national origin, sex (including gender identity and sexual orientation), disability, age, or reprisal or retaliation for prior civil rights activity.
Program information may be made available in languages other than English. Persons with disabilities who require alternative means of communication to obtain program information (e.g., Braille, large print, audiotape, American Sign Language), should contact the responsible State or local Agency that administers the program or USDA's TARGET Center at (202) 720-2600 (voice and TTY) or contact USDA through the Federal Relay Service at (800) 877-8339.
To file a program discrimination complaint, a Complainant should complete a Form AD-3027, USDA Program Discrimination Complaint Form which can be obtained online at: https://www.usda.gov/sites/default/files/documents/USDA-OASCR%20P-Complaint-Form-0508-0002-508-11-28-17Fax2Mail.pdf, from any USDA office, by calling (866) 632-9992, or by writing a letter addressed to USDA. The letter must contain the complainant's name, address, telephone number, and a written description of the alleged discriminatory action in sufficient detail to inform the Assistant Secretary for Civil Rights (ASCR) about the nature and date of an alleged civil rights violation. The completed AD-3027 form or letter must be submitted to USDA by:
(1)    mail:
        U.S. Department of Agriculture
        Office of the Assistant Secretary for Civil Rights
        1400 Independence Avenue, SW
        Washington, D.C. 20250-9410; or
(2)    fax:
        (833) 256-1665 or (202) 690-7442; or
(3)    email:
        program.intake@usda.gov.
This institution is an equal opportunity provider.
Also, the District of Columbia Human Rights Act, approved December 13, 1977 (DC law 2-38; DC official code §2-1402.11(2006), as amended) states the following:
It shall be an unlawful discriminatory practice to do any of the following acts, wholly or partially for a discriminatory reason based upon the actual or perceived: race, color, religion, national origin, sex, age, marital status, personal appearance, sexual orientation, gender identity or expression, family responsibilities, genetic information, disability, matriculation, or political affiliation of any individual. To file a complaint alleging discrimination on one of these bases, please contact the District of Columbia's Office of Human Rights at (202) 727-4559 or ohr@dc.gov.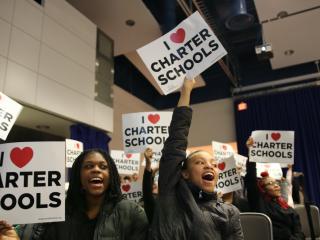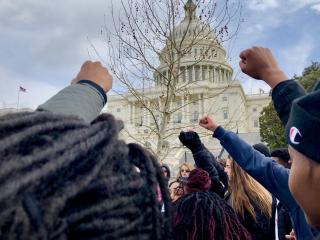 Policies
RWPCS Handbooks
RWPCS Employee Handbook HERE
RWPCS Parents Student Handbook HERE
CEP
The Office of the State Superintendent of Education (OSSE) is requiring all local education agencies (LEAs) to develop Continuous Education Plans (CEPs) for the 2021-22 school year in order to communicate a detailed explanation of their plans to provide both a full 6-hour day of in-person instruction for all students five days a week and to offer distance learning under limited circumstances, including to students with medical certifications; to accommodate staff or students needing to quarantine; and in response to changes in public health conditions. Additionally, LEAs will use the CEPs to communicate to OSSE and the public their plan for supporting a Safe Reopening, Student and Staff Well-Being, and Accelerated Learning. For LEAs receiving ESSER III-ARP funds, the CEPs will also satisfy US Department of Education requirements for developing plans for a safe return to in-person instruction and continuity of services, as well as plans for the use of ESSER III-ARP funds. 
RWPCS has reviewed the CEP August 2022.
Please find RWPCS'S Continuous Education Plan for SY2021-22 HERE.
Grievance Policy and Procedure
It is the policy of Richard Wright Public Charter Schools that all employees, students' parents and visitors have the right to voice their complaints or grievances about matters pertaining to our school. The Richard Wright Public Charter Schools recognizes the meaningful value and importance of full discussion in resolving misunderstandings, preserving good relations between management and employees. The Grievance Procedure is employed to ensure that complaints receive full consideration.
What May Be Grieved
The Richard Wright Public Charter Schools grievance process should be used as follows:
To deal with complaints and concerns pertaining to the educational environment, employment arrangements, or interpersonal conflicts.
To resolve complaints of discrimination and religion, creed, sex, national origin, age disability, veteran status, sexual orientation or otherwise.
Grievance Procedures may be found in the respective Handbooks for Employees OR Students linked above.
RWPCS Community Eligibility Program
District of Columbia – Community Eligibility Option
Dear Parents:
The District of Columbia was awarded the opportunity to participate in a new alternative to the traditional meal application process associated with the United States Department of Agriculture (USDA) National School Lunch (NSLP) and School Breakfast (SBP) programs beginning school year 2012-2013. This alternative is referred to as the Community Eligibility Option (CEO). This option is among the reforms mandated by the Healthy, Hunger-Free Kids Act of 2010, which phased in the streamlined process over three years. The Option will be offered to schools in all states beginning School Year 2014-15. This option will make it easier for eligible children in low-income communities to receive free meals in the National School Lunch and School Breakfast Programs.
Community eligibility alleviates the burden on families by eliminating household applications, while helping schools reduce costs associated with collecting and processing those applications.
Under the CEO provision, schools are required to offer both breakfast and lunch. Eligible schools under this provision will be able to count and claim meals without having to conduct the normal free and reduced price application process. All students will be able to walk through the serving line and receive a free breakfast and lunch without being charged for meals at those schools electing to participate in the CEO option.
Schools that participate in CEO will no longer be required to collect Free and Reduced Price School Meals Family Applications. Meals will still need to be counted at the Point of Service (POS) but just total meals will need to be recorded, not meals by category.
Schools with an identified student (direct certified, homeless, or foster care) population of 40% or more according to data reported in the District of Columbia Direct Certification System report, via the State Agency Homeless Coordinator and the Department of Child and Family Services as of April 1 each year will be eligible to participate.
How does the CEO program work?
Each Spring on April 1 the State Agency will review the following data for every school in each School Food Authority (SFA); identified student population and total enrollment. This data will then be used to determine if there is at least one school in the SFA that has an identified student population of 40% or higher therefore making the school eligible to participate in the CEO program. School Food Authorities will be notified by May 1 of each year if they have at least one (1) school that is eligible to participate in CEO in the upcoming school year.
What does participation in CEO mean?
This means that the School Food Authority chooses to have some or all of the schools under its authority participate in CEO in the upcoming school year. Those schools chosen to participate in CEO will not collect ANY meal applications for the upcoming school year. Instead they will serve all breakfast and lunch meals to their students for free. Meals will still be counted at the point of service, but just total meals will need to be recorded and claimed, not meals by individual student eligibility category.
What does this mean for schools?
School Food Authorities apply to participate in the CEO by school (if there is more than one) on the annual application.
Schools will be able to use the CEO percentage for four (4) years.
Schools will no longer have to collect meal applications for those years on CEO.
Schools that do not collect meal applications will no longer have to conduct verification.
If a school's identified student percentage goes up from one year to the next, the school has the choice to use the new higher percentage in the upcoming school year.
If a school's identified student percentage goes down from one year to the next, the school does not have to use the lower percentage and can retain their higher initial percentage.
June 2012
Notice of Non-Discrimination
In accordance with Title VI of the Civil Rights Act of 1964 ("Title VI"), Title IX of the Education Amendments of 1972 ("Title IX"), Section 504 of the Rehabilitation Act of 1973 ("Section 504"), Title II of the Americans with Disabilities Act of 1990 ("ADA"), and the Age Discrimination Act of 1975 ("The Age Act"), applicants for admission and employment, students, parents, employees, sources of referral of applicants for admission and employment, and all unions or professional organizations holding collective bargaining or professional agreements with the Richard Wright Public Charter Schools are hereby notified that the Richard Wright Public Charter Schools does not discriminate on the basis of race, color, national origin, sex, age, or disability in admission or access to, or treatment or employment in, its programs and activities.
Students, parents and/or guardians having inquiries concerning Richard Wright Public Charter Schools compliance with Section 504 or the ADA as it applies to students or who wish to file a complaint regarding such compliance should contact Kevin W. Parson.
For inquiries or to file a complaint regarding the Richard Wright Public Charter Schools compliance with ADA, Section 504 as it relates to employees or third parties, and compliance with Title VI, Title IX, and the Age Act as it relates to students, employees and third parties contact Kevin W. Parson.
504, ADA, Title VI, Title IX, and Age Act Coordinator:
Name: Kevin W. Parson
Email address: kparson@richardwrightpcs.org
Telephone: 202.388.1011
RWPCS Wellness Policy SY 2019 – 2023
This Local Wellness Policy (LWP) outlines the LEA's approach to ensuring environments and opportunities for all students to practice healthy eating and physical activity behaviors throughout the school day while minimizing commercial distractions. This policy applies to all students, staff, and schools in the RICHARD WRIGHT PCS. Specific measurable goals and outcomes are identified within the plan. Please view the plan here.